Adhyayan Suman will be reuniting with his father Shekhar Suman on screen once again in the upcoming series, 'The Kings of Mafia – Asia Chapter I'. What makes this project special from their earlier collaborations is that the father-son duo will be pitted against each other in this one for the first time. ETimes got in touch with Adhyayan for a freewheeling interview where he spoke about the crime drama, how he deals with comparisons with his star father, facing rejections and more. Excerpts…
How did you come on board for 'The Kings of Mafia – Asia Chapter I'?

When director Manish Vatssalya sir narrated the story to me, I knew I had to say yes to the project. 'The Kings of Mafia- Asia Chapter 1' had a unique storyline to it and I knew I had to take it up given the fact that producer Adam Saini and he had faith in me and chose me for the series which I feel very grateful for.
Can you tell us something about your character in the film?
I can't reveal much but I can say that I am playing Jimmy D'Souza who is a Syrian mafia.
You are pitted against your father in the series. What was your response when you first heard the script?
It will be great working with my father honestly, this is going to be our third project together. I recall the time when director Manish Vatssalya sir was narrating the story and he had asked me if we could get my dad onboard. I obviously wouldn't mind at all but I did tell him that it is up to my father as it is his choice after all. We may live in the same house but when it comes to our profession, we have minds of our own and we do not influence each other when it comes to making decisions. Either way my father loved the character that he was approached for and we are actually glad that Manish sir did not bind us in a father-son role. It's going to be interesting and I am sure you guys will love it too.
There is a surge of crime dramas and murder mysteries on OTT. What will make 'The Kings of Mafia' stand apart?
The series is going to be based on the situation of the country Syria which is soon turning into a military dictatorship. The storyline and the characters are shaped in such a way that it entails the situation of the country and the few characters will take undue advantage of the terrible situation. It is going to be a never seen crime drama in Indian history and I can assure the audiences that they will be wanting more.
It is difficult to come out of the shadow of someone who has built himself so big right from the scratch. However, you have tried your level best when it comes to paving your own path. How do you deal with comparisons with your father?
There is no doubt that my father has created an identity of his own in a competitive industry like this and I couldn't have been prouder as a son. There are people out there who would want to bring me down by comparing me to my dad but I made sure to not let it get to me. People assume that I can get through anything because I'm a 'star kid' but I would like to tell them that I have never been favoured as a star kid. I had to pave my way and prove to the producers that I have the ability to carry a project on my shoulders and not because I am Shekhar Suman's son.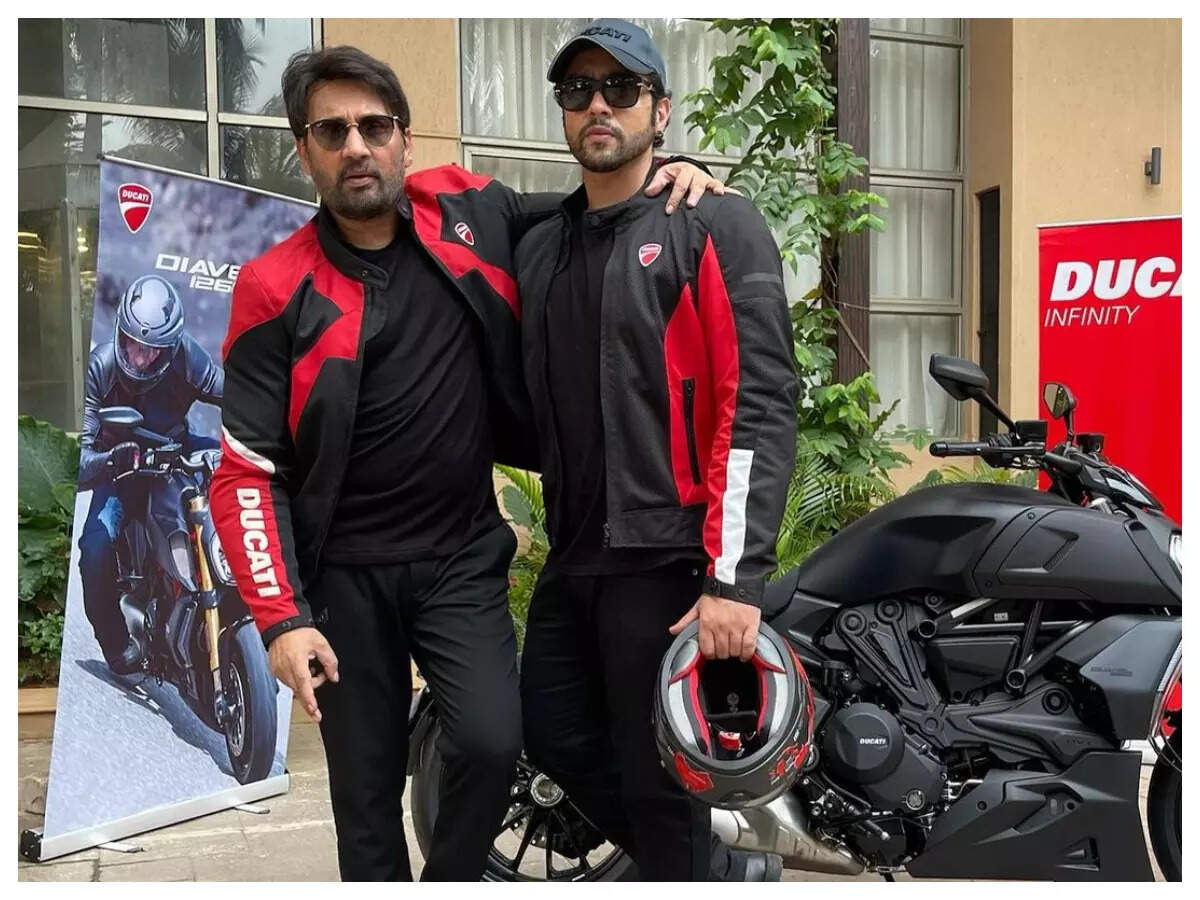 Despite being tagged as one of the 'star kids', you have had your share of ups and downs in your career. What gave you the strength to fight it all and come out stronger than before?
Like I mentioned, nepotism never turned out in my favour, in fact I had phases where I faced multiple rejections for various reasons. I made sure to not let them affect me and I believe rejections are a part of your life and it all comes down to how you can handle such obstacles and overcome them.
Are there people from Bollywood with whom you share a great bond and relationship in your personal life?
My mom and dad.
Growing up, what are your fondest memories with your father?
For me, every moment is special with my dad.
You have often spoken up about your relationships. Is there someone special in your life currently?
No, I am only focusing on my work and commitments.